Fishing at Drennan Lindholme Lakes
at Lindholme Lakes Country Park. The North's finest 450-plus peg match and day ticket fishery spread over 10 lakes.
Here you'll find an award-winning set of quality fishing lakes on a well-run site with a friendly, welcoming atmosphere. There's a choice of ten pools for both the match and the pleasure angler, all of which are available for competition and event bookings, whether it's a 10 peg club match or a 400 peg national.
Drennan Lindholme Lakes is proud to be a regular choice for Fish O' Mania, Maver Match This and Angling Trust National Championships and in 2013 we were voted 'Stillwater of the year' by The Angling Times.

Join our Facebook Fishing Group
Click to join the Drennan Lindholme Leisure Lakes Facebook Fishing Group.
Fishing shop Special offers
Click to see the latest special offers from the on-site tackle shop
View all of our match and pleasure lakes below. Find out more information, tips & tricks from he Pro's and match records. To see all of our lakes please click below.
More information
Please observe our fishery rules. You will also find these outside the Shop & Cafe. Insurance must be supplied by yourself Lindholme Lakes accepts no responsibility.
More information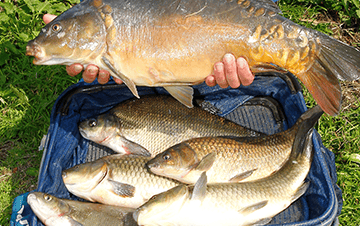 Whether you're a seasoned match regular looking to discover a few winning tweaks, or a complete beginner, you won't fail to learn bucket loads from our resident onsite professional angler Alex Dockerty.
More information